MPG Retail Brands Property Trust
Main asset: A diversified portfolio of 11 Australian retail properties
Status: Open
Year started: 2007
Total assets: $101.5 million *
Minimum investment: $10,000
*following settlement of the Beaudesert Central Shopping Centre in June 2017
Attractive regular tax-advantaged returns
Forecast initial yield of 7.25%* pa to be paid quarterly. Depreciation and building allowances allow a high proportion of this income to be tax-advantaged. Detailed on page 26 of the PDS.
Brand name tenants
The initial portfolio contains brand name tenants that include: Bunnings, Coles, Woolworths, Target, & JB Hi-Fi amongst others. Detailed on page 6. Potential for capital growth – Long term population growth for many of the regions augur well for future price appreciation. Detailed on page 6-14 of the PDS.
Defined Exit Strategy
The Trust has a defined exit strategy with approximately five years remaining. Detailed on page 19 of the PDS.
McMullin Group co-investment
To ensure investor interests are aligned. Detailed on page 20 of the PDS.
Experienced manager with a proven track record
The Trustee, MPG Funds Management Ltd and parent entity McMullin Group have over 40 years of commercial property investment, management and development experience. Detailed on page 23 of the PDS.
Reduced capital volatility
Australian direct property has historically experienced lower volatility than listed Australian and international shares and REIT's.
Properties owned include
– Village Lakeside East Shopping Centre, Pakenham Vic
– Rocks Central Shopping Centre, South West Rocks NSW
– Coles, Moss Vale NSW
– Homecentral Warrnambool, Vic
– Edlyn Foods, Epping Vic
– Target, Kadina SA
– Beaudesert Shopping, Qld
interests in
Bunnings, Kingston Tas
Chirnside Homemaker Centre, Vic
Mildura Homemaker Centre, Vic
Seaford Meadows Shopping Centre, SA
*Forecasts are estimates only and are not guaranteed to occur. Please refer to the PDS for information relating to forecasts.
MPG Retail Brands Property Trust Product Disclosure Statement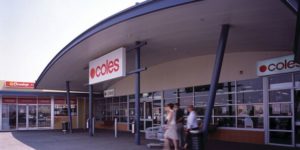 Status : Open
APIR Code: MFM001AU
Minimum investment 
$10,000 with upward multiples of $5,000
Dividend reinvestment plan
Yes
Investment Term
The Trust is to be considered a medium term investment with approximately five years remaining in the current term. The exit mechanism is outlined on page 16 of the PDS.
Liquidity
The Constitution allows Unit holders to withdraw in limited circumstances. An investment in the Trust is to be considered illiquid.
Commencement date
October 2007
Distributions
Forecast distributions of 7.25 cents per unit for year ended 30 June 2017*
Distribution frequency
Quarterly in arrears
Gearing
55.56%
Tax deferral
60-70%
Property value
$101.5 million
Net Tangible Assets
86 cents as at 31 December 2016
Borrowings
$36.52 million
Weighted average lease expiry
6.70 years
Occupancy
98%
Hear from Managing Director Brett Gorman about the MPG Retail Brands Property Trust