Village Travel Centre Chinchilla, QLD
Status: Closed
Year started: 2014
Total Assets: $11.19 million
Minimum investment: $500,000
A new petrol and fast food service centre located in the growing region of Chinchilla in Queensland.
Well known tenants with a weighted average lease expiry of 8 years
The centre consists of nine tenancies including: Caltex, an ASX listed petrol retailer who has been secured for a lease term of 10 years from September 2013, KFC Restaurant (10 years), The Coffee Club (10 years), Subway (10 years) Sunshine Kebabs (10 years) and Bottlemart (5 years).
Attractive regular tax-advantaged returns
Forecast initial yield of 9.0% pa* to be paid quarterly. Depreciation and building allowances allow a high proportion of this income to be tax-advantaged.
Experienced manager with a proven track record
The Trustee, MPG Funds Management Ltd has assets under management in excess of $130 million and is an associated entity of the McMullin Group who has over 35 years of commercial property management and development experience.
*Forecasts are estimates only and are not guaranteed to occur. Please refer to the Information Memorandum for details relating to forecasts.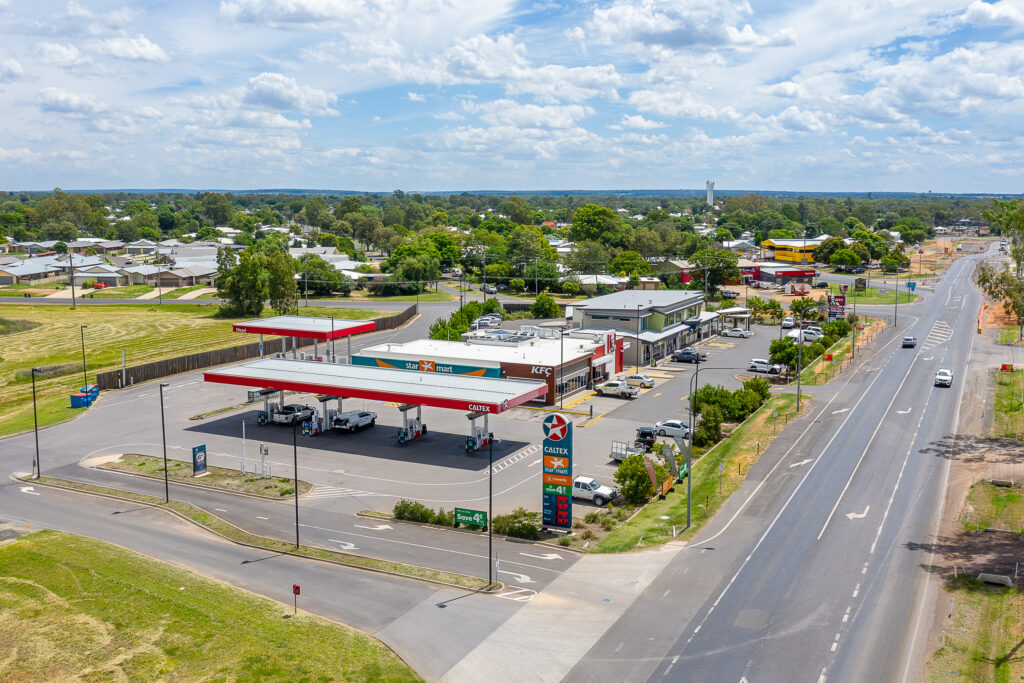 Status : Closed
Minimum investment
$500,000 or $250,000 for approved sophisticated investors
Dividend reinvestment plan
No
Investment Term
7 years
This trust will rollover in the March quarter 2021
Liquidity
The Trustee does not expect the Trust will be liquid. Therefore Unitholders will only have the right to sell any units they buy subject to approval by the Trustee. The Units will not be listed on any stock exchange, and will be redeemed or repurchased by the Trustee, at the Trustee's sole discretion. See page 13 of the Information Memorandum for details on liquidity.
Commencement date
June 2014
Distributions
8.00% quarter ended 30 June 2020
Distribution frequency
Quarterly
Gearing
55%
Tax deferral
100.0%
Property value
$11.19 million
Net Tangible Assets
$1.01 as at 30 June 2020
Weighted average lease expiry
2.63 years
Occupancy
83%
Click here for the July 2019 Village Travel Centre Trust Investment Update